Jaker's Bar & Grill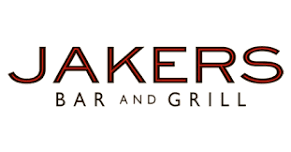 1598 Blue Lakes Blvd. N
Twin Falls, ID 83301
Taste the Difference at Jakers
At Jakers, everyday we start from scratch with only the finest and wholesome ingredients.
Nothing is held back for our customers; we always go the extra mile in preparing your meal.
So count on Jakers for your next night out, your birthday dinner, your anniversary, a family reunion, or any time you just want to be spoiled with great food and a clean and lively environment.
We use Double R Ranch beef for our steaks and prime rib – and we hand-cut our steaks daily.
Our famous Prime Rib disappears fast. It is seared on high heat to seal in the juices, served with Au Jus and creamy horseradish sauce. A true favorite – year after year!