Horizon Credit Union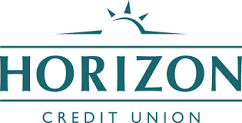 7615 W Riverside Dr.
Boise, ID 83714
The History of Horizon Credit Union
We began with a simple goal in mind – to help members achieve their dreams and to give back to our communities. We've come a long way over the years, but our foundation remains the same. It starts with you, the path you're on and the vision you have for your future. Our background is made up of rich credit union history in all of our communities. Each time we partner up with a like-minded credit union, our team grows, along with our ability to remain true to our foundation of serving our members and community better.